A multibillion-birr capital project owner Ashewa Technology Solution S.C is started by the visionary entrepreneur Daniel Bekele and his 5 friends in May 2020 in Addis Ababa, Ethiopia. Ashewa Technology Solution is a legal entity registered under the Trade Registration and Licensing Act to operate in accordance with Ethiopian law and regulations. And it is being the most valuable technology brand working on E-commerce, e-learning, Logistics, smart software as a service and demand-based software development and totally 11 technological sectors.
What the term "Ashewa" entails?
One, it only alludes to the element most vital to human civilization. It's amazing how rarely we consider the fact that sand, along with water and air, is one of the most used natural resources. In reality, the history of sand is the history of civilization because it is the foundation of all human development.
Let's Build Digital Ethiopia!
The money you have saved is losing its value!
Be quiick to invest it in a business with sustainable profit. That's where Ashewa comes in. We work as a team so you can get back your money's worth and become part of an iconic journey of revolutionizing African commerce, improving living standard of fellow Africans and ultimately eradicating poverty.
Buy a share and join our African and diaspora communities to build an innovative, collaborative and people-centered company in Africa.
Total authorised
share for sell
400,000 share
Share price
per value
2,500 ETB
Minimum share
tobe purchased [20]
in birr 50,000 ETB
Maximum share
tobe purchased
[40,000]
in birr
100,000,000 ETB
The rest payment
in 1 year
Where does the Investments go?
Ashewa Share Sales Progress
Why you invest in Ashewa Technology Solution (ATS) SC?
You are making an investment in a bussiness that is already up and running. Your return on investment as a result is quick.
You will receive a good return on investment because you are investing in the quickly expading sector of commerce.
You will receive a return on investment of Up to 31% annually, which is much greater than investing in other sectors.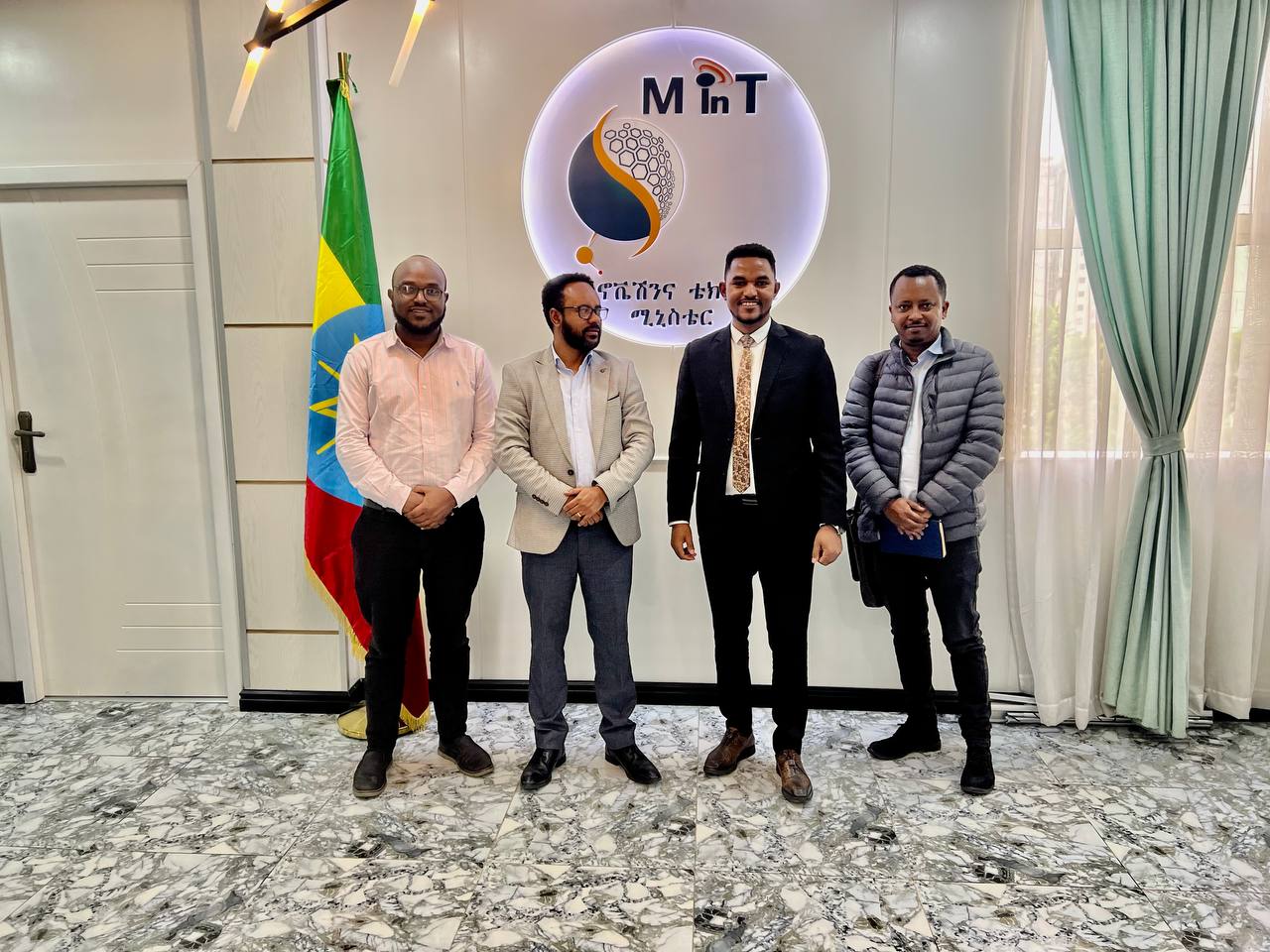 Keywords: Ashewa Technology Solution, Mint/Ministry of Innovation and Technology, ICT Park, collaboration, state-of-the-art technologies, innovative, inclusive, software solutions, Ethiopian professionals, domestic products, accessibility, democratizing software, branch in Kenya, e-commerce platform... Read more
Invest in Ashewa Technology Share Company and join the smart investors benefiting from our innovative projects in the booming tech sector. With a proven track record and a focus on high returns, we offer a 50% benefit on project-based investments. Our diverse portfolio includes ecommerce, smart ERP,... Read more
Eshetu Melese
Comedian
Ashewa technology solution S.C is determined to build sustainable change and an economy that is vital to me, you, Ethiopians and Africans.
Kaleab Hailu
Shekela Kana TV host & General Manager at Gorilla Media and Communication
I am thoroughly impressed with the quality of the services I received from Ashewa Technology Solutions. They adhered to the agreed schedule, offered reasonable prices, and maintained professionalism and courtesy throughout our dealings. Thanks to them, I now have an excellent e-commerce site for my products, and my revenue has seen a significant increase. I will definitely utilize their services again.
Abeba Belachew
General Manager, Addis Ababa Ethiopia
Since starting my practice in April 2022, we had been struggling to create a functional website. However, after hiring the Ashewa tech team, they worked closely with us, staying on task, budget, and timeline. Their quick and courteous responses were greatly appreciated. I highly recommend their services.
Shamy
Owner and General Manager, Fana Cafe, Kids, and Restaurant
We extend our gratitude to Ashewa Technology Solutions for their exceptional assistance in developing our company's restaurant e-commerce website. The entire team was professional, hardworking, and delivered outstanding results. Thanks to them, we were able to achieve our goals on time. We look forward to continuing our collaboration with Ashewa Tech in the future. Their best services, affordable prices, and timely deliveries make them our preferred choice. I am a proud user of Ashewa's server, domain name, and website builder, and I highly recommend their all-in-one business solution package.
Biniyam Solomon
Owner and General Manager, Vellum Media and Communication
We express our gratitude to Ashewa Technology Solutions for their remarkable work in developing our company website, Vellumpost.com. Their exceptional after-sales service and understanding have made the experience even better. Thanks to them, we now have a professional and visually appealing website that perfectly represents our casting company. We look forward to future projects with Ashewa Tech. I strongly recommend their services.
Alehegn Tefera
CTO (Chief Technology Officer)
Simply put, Ashewa is Ethiopian Silicon Valley. It has been proving that ashewa.com is become African amazon. and now, it is working on state of the art and cutting edge smart technologies that makes it the first tech company in the country providing wide range of SaaS systems. Investing and working with Ashewa is one of the best experience in my life.
Daniel Henok
Marketing and Communication Manager
This is the time for technology. Technology defines this time. And Ashewa is paving a way for all Ethiopians in the country and the Diasporas to own a company that is built on this timely technological treasure.
Our company kept its promise and show its heartfelt support for Ethiopian national defence force (ENDF) and victims of the war by donating blood...Read more
This movement has started to support displaced people, because of the war in the northern parts of Ethiopia...Read more
Frequently Asked Questions
Is Ashewa a legal entity?

Absolutely, Ashewa is a legally registered company under the Trade Registration and Licensing Act 980/2008 to operate under Ethiopian law and regulations since 13/03/2013 E.C. Ashewa was established by the memorandum of association signed on 06/02/2013 E.C. Ashewa is working under intensive follow up, supervisor and control from government. Mainly we are regulated by trade and investment minster.

How much profit will I get, If I buy a share from Ashewa?

Return on investment (ROI) directly measures the amount of return on a particular investment, relative to the investment's cost. To calculate ROI, the benefit (or return) of an investment is divided by the cost of the investment. Currently, Ashewa's return on investment is 25%. And this number will grow to 45% after five years, while the dividends of Ashewa will be 61%.

How are you going to build a company that lasts for 300 years?
Isn't that too much ambitious?

Ambitious? Yes. Unrealistic NO!

We are completely aware about the ambition of our plan. But as the permanence feature of the world is increasingly diminished and replaced by permanent change. uncertainty and liquidity becomes especially relevant for us because, Ashewa is working to build a company that lasts for 300 years. This seems ungraspable or out of reach, considering the uncertainty we are facing. yet, this brings us to a certain point. i.e. (In a time of constant change the effective way to grasp and own something of a quality, knowledge, skill or system is only through a constant update of oneself and the world around that self. )

It's true, Building a lasting company is not easy. Let alone building a company that lasts for 300 years. But there are things to live by. 'Ashewa's definitive' we call them. These are principles, ultimate values that define the essence of our company and its long lasting impact.

Who are the people behind Ashewa?

Ashewa's founding members are highly educated with a diverse background and expertise. They have experience working in different parts of the world with the giant tech companies like Amazon, Microsoft companies and Jumia to mention a few.
Ashewa Technology Solutions SC
We typically replies within an hour
×
Chat with Us